How To Import 4K or 120p Videos From The Sony A7 On To An iPhone Or iPad
Update December 2018: I have finally found a solution. Here it is.
Update November 2018: I now have an iPad Pro with USB-C. I tried many cables but the A7 III and the iPad still don't play nice together. Photos are no problem. But videos won't work. So the following method ist still my only solution.
The iPad and the iPhone don't like the 4K and 120p files my Sony A7 records. They have no problem with standard HD. But you can't import 4K or 120p movies via Wifi or the SD-card adapter. Probably a problem with the XAVC S standard and iOS.
As a workaround, I uploaded the 4K or 120p files from my Microsoft Surface to Onedrive and from there re-downloaded them into LumaFusion (my favorite editing app on the iPad). Depending on your internet connection a very tedious process.
WD to the rescue
Now I found an easier workaround. I bought a WD My Passport Wireless Pro. A hard disk with a SD-card slot, Wifi and a battery.
I just insert the SD-card and it backups all my files. Finally I connect my iPad to its Wifi and import all the 4K files. Since the Wifi of the hard disk is faster then the one of the A7 you might even save some time.
LumaFusion also allows you to browse the hard disk. But since there are no image previews it's not as comfortable as using the official My Cloud app from WD.
That's what the process looks like: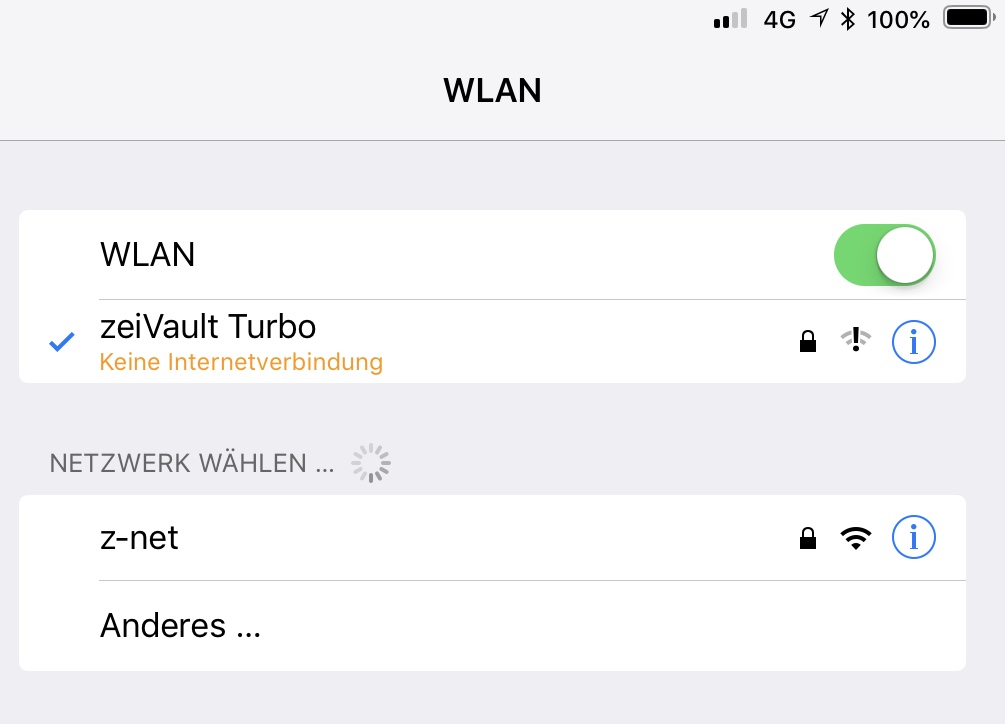 Uploading
When all the editing is done I use LumaFusion to upload the movie in full 4K resolution to Youtube. Done.
I still wish the whole process was more elegant and I could just connect the A7 with a Lightning to USB-C cable to the iPad. But with my new hard disk, I at least have an extra backup and a battery pack as a bonus.
Here are some quick videos I did today with the A7, the iPad and of course the zeiVault.